I had the opportunity to interview fellow Sapphire Blue Publishing author, J.S. Marlo, and learn about this new author. Read on to learn about "Marlo" and her new book,
Salvaged
.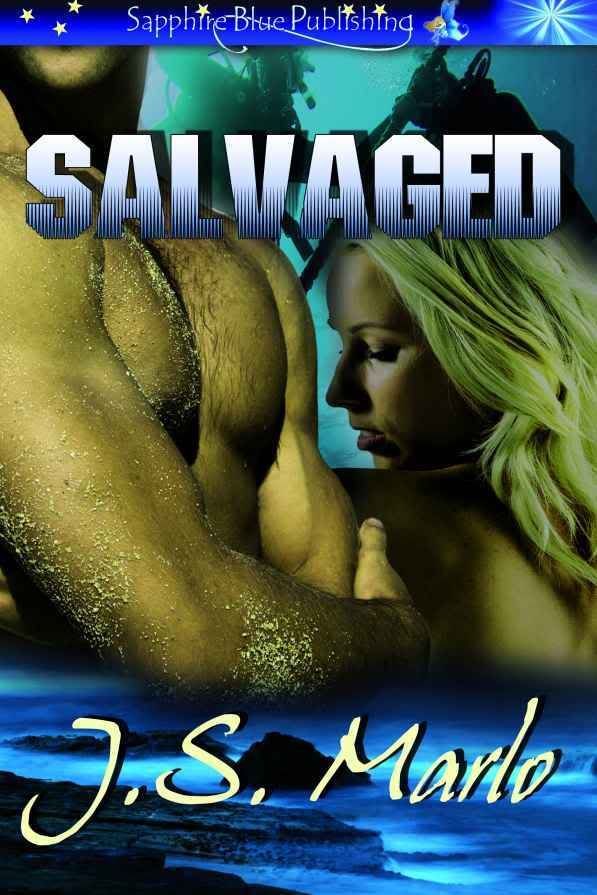 CL:Do you write under a pen name?
Marlo:Yes. My real name is very French and hard to spell.
CL:How did you choose your pen name?
Marlo: Marlo is a nickname my husband gave me a long time ago, so it kind of make it cozy. J and S stand for Jack and Sue, the two people I blame for getting me to start writing four years ago.
CL: What genre(s) do you write?
Marlo: Romantic Suspense and Mystery. I tried Romantic Comedy, but it didn't agree with my weird sense of humor.
CL: Tell us about Salvaged:
Marlo: Someone once explained to me the difference between mystery and suspense. Not sure I really got it. In my mind, Salvaged is both. There's a mystery to solve. How does a Ford model T sink in the middle of a large lake? I tried to get unusual characters. Among them, Star--a fiery female diver investigator with a mysterious past, haunting dreams and a facial scar, Hauk--a dashing boat captain who decides to hire her in spite of his personal qualms, and Kyle--a fellow diver who distrusts the new addition to the crew. As the captain fights his attraction for the impetuous woman, he and his crew discover a series crimes related to the car. Suddenly, Star isn't who she seems to be, danger lurks on every corner, and everyone's life becomes expendable. I'd say that last part is where the suspense comes in. I'll let you guess the romance components.
CL: If you could pick any actor to play your hero in a movie, who would you choose?
Marlo: That's a very good question—I wish I had a good answer. Let's see—Hauk has tousled blond hair with reddish highlights, steel blue eyes, Scandinavian features. Anybody knows a guy looking like that?
CL: What are you working on now?
Marlo: Another romantic suspense/mystery. I'm hoping to have it ready for this spring. If only my muse would agree with the deadline…
CL: What do you do when not writing?
Marlo: I'm pretty sure you don't mean household chores, so I'd say walking and traveling. I have three kids living in three different time zones, and I miss them.
CL: If you had to choose between books, music, or television, which would you choose?
Marlo: I always listen to music while I read, so those two go together. And I'd choose them over television.
CL: What is your favorite scene from Salvaged?
Marlo: I almost need to re-read Salvaged to answer that. I'd go with the scene in the attic after Hauk drove Star home and she woke up screaming.
Total Randomness:
CL: If you were an ice cream flavor, what flavor would you be?
Marlo: Chocolate. What can I say, I LOVE chocolate.
CL: If you were a stripper, what would be your stage name?
Marlo: "Keeper" – I'm sure the patrons would pay me to keep my clothes on.
CL: What is the weirdest thing that has ever happened to you?
Marlo: I have that magnet on my fridge. It's probably been there seven or eight years. Way back when my daughter gave it to me, if I pressed a button on top, it would sing a Christmas tune. The battery died many years ago and I never replaced it.
One day this past summer, we had a huge thunderstorm. Thunder was so loud, it seems it was just over our heads. Then lightning struck a post in the backward—and the long dead magnet started to sing. That was freaky.
Thank you, Rain, for the interview!
J.S.Marlo
CL: Thanks, Marlo!
If you'd like to learn more about Marlo, click on the post title to visit her website!