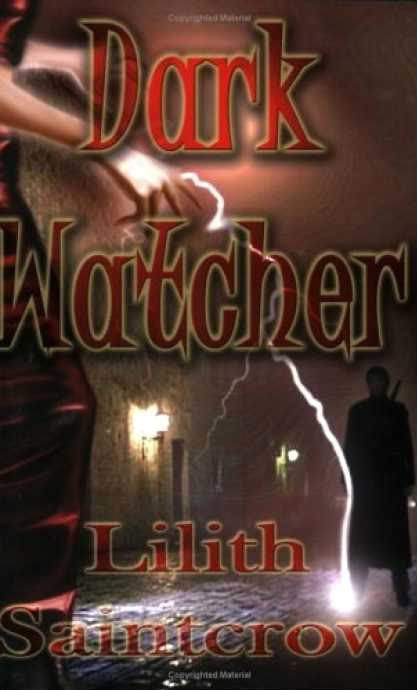 Imajinn Books recently had a sale so I seized the opportunity to buy up a bunch of books by authors I hadn't tried yet. Lilith Saintcrow is one of those authors. I figured I'd start with the first in her Watchers series, Dark Watcher.
I'm glad I did.
Theodora (Theo) Morgan is a witch of extremely high power. Somehow she's managed to stay one step ahead of the darkness trailing her and other
Lightbringers
.
However, her luck has just about ended so she has been assigned a Watcher.
Dante is assigned to watch over Theo and finds that she is
his
witch, the one witch who can ease his pain.
Seemingly opposite, she is all goodness and light, and he carries darkness inside of him--Literally.
This is the type of romance novel I enjoy. The characters are well developed to the point you would still be able to tell who was speaking, even if the tags were removed. The heroine & hero were well-suited for each other, not just thrown together for the sake of writing a book. The secondary characters were excellent, never stepping out of bounds or stealing the spotlight, just adding the right touches to paint a full picture and help progress the story along.
Dante was a perfect hero. Strong, dark and sexy with a heart of gold and just enough imperfection to make him "perfect".
Well done, Ms. Saintcrow. I have to get the rest of this series now. ( - ;