glitter-graphics.com
He would have been 60 years old today.
Make your own Glitter Graphics
I would have baked him a white chocolate birthday cake. I would have decorated it in a U of K Wildcats theme, his favorite basketball team. Maybe the Wildcat mascot in 3D. Then again, he never tasted my banana chocolate marble cake. Maybe I'd make him that. Maybe I would have made him an "Old Geezer" cake.
I would have bought him a present. The usual : U of K something or another. I bought him a U of K leather jacket one year. It was gorgeous. I bought him a lot of U of K stuff over the years... Maybe this year I would have just "hidden" some money, maybe made him unwrap a whole roll of toilet paper or open several boxes until he reached the little bitty one containing his birthday money.
The kids would have given him a hand-made card created with love. He would smile from ear to ear while spoiling them rotten. And I'd take pictures of it all.
We would have told him we loved him...
But we can't do that anymore.
I'll spend his 60th birthday just wishing this day would hurry up and be done with. It's the second saddest day of the year for me now and has been for the past 4 years. Daddy didn't make it to 60. He'd barely made it to 56 before he was put in the hospital to waste away. Just under four years later, and I still burst out crying at any random time. You don't get over losing a man as wonderful as him. Ever.
Personalized Glitter Graphics
I won't bake and decorate a cake for him this year, or delight in finding him that perfect gift. I won't take the kids to visit the man who adored them so much...
I'll donate to Stand Up 2 Cancer, and pray for a cure so one day, no daughter has to hold her daddy's hand and hear him flatline after cancer has destroyed his body.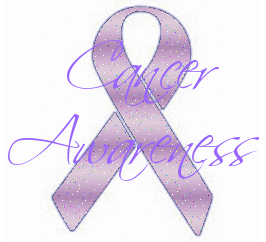 glitter-graphics.com