So I was having a blah kind of day, and I went down to the computer lab at work to check the SBP site. I have this compulsion with checking all sites that sell my books, just to see if they're selling. Even though it totally brings me down when I see my books sitting there... not budging a bit... (I like to torture myself, apparently), but it's such a picker-upper when I check and see one or both of them climbing up that ladder to #1
This was what I saw today on my publisher's home page: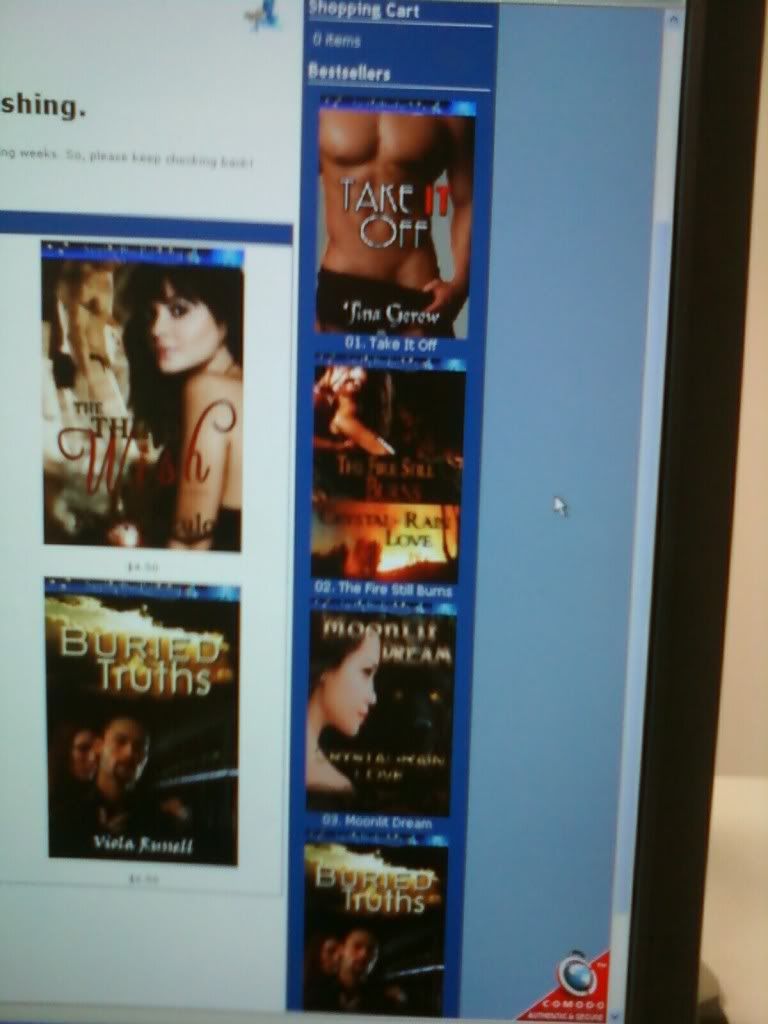 I saw that Moonlit Dream was no longer in the #2 spot and started to get a little bummed, then I realized it had been knocked out by... myself. LOL!
I was quite bouncy after that. ( - ;
Now I just hope they stay there awhile.