Since my contribution to the Wayback series will be released this coming Wednesday (whoo hoo!!!!!!) I thought I'd introduce y'all to Wayback, Texas by giving you a little peek at some of the great stories in the series. For even more follow this link:
http://www.thewildrosepress.com/books-in-series-wayback-texas-c-172_173.html?zenid=3e51742d0e9cbf43f3ce904510aec8d7
Here's just a few, some with covers (I'd provide covers for all but I'm doing this at 1:00 a.m. and I'm so tired my eyes are burning so I'm trying to do this quickly), to whet your appetite. I love the entire series, but Blackest Heart, and the anthology, Finding Their Way Back, are probably my favorites. They're all worth reading so check 'em out and then go grab 'em ( - ;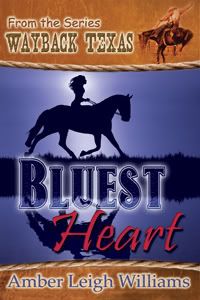 BLUEST HEART
The Wayback bachelor is a dying breed, but that doesn't stop Casey Ridge from wanting to settle down. For this cowboy anyone but Josie Brusky would be an easy wrangle. Unfortunately for him, the Blue Bug singer and owner of Josie's Treasures doesn't believe in commitment much less marriage.
Years ago, Josie lost her heart to Casey's charm and dimpled smile. Since then she has done everything she knows to forget him. After all, she's known as the local harlot and the daughter of the town's biggest bigot. Casey could have any girl he wanted. Why would he saddle himself with her? In the wake of a shattering past, she refuses to give up her independence.
Casey digs down deep to win her over, but does he have what it takes to win Wayback's bluest heart?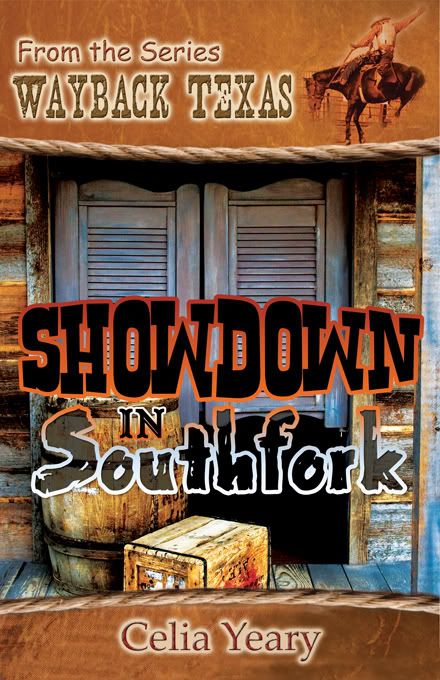 SHOWDOWN IN SOUTHFORK
Marla Ellington inherits an abandoned town on ranchland near Wayback, Texas. When she arrives to claim her property, and finds Cody Matheson sitting on the porch of the dilapidated honky-tonk, her temper flares hotter than her pistol. Anger blazing, she settles in for a showdown.
Cody's only goal for the week is to win the bull-riding event at the Saturday night rodeo. But when Marla receives an anonymous threat that forces her to leave town, Cody finds himself smack-dab in the middle of a mystery. 'Course, catching a criminal and lasting eight seconds on a bull are easy compared to winning the love of the feisty, strawberry-blonde beauty who wants nothing to do with him. Now it's his turn for a showdown.
BLACKEST HEART
America's Sweetheart, Stella Ridge has been away from Wayback for fifteen years paving her way to the top of the acting business. When a car accident leaves her physically and emotionally scarred, the only place she wants to go is home to Texas and her family's ranch.
The changes that have taken place since her departure are enough to rock her world again. She uncovers a buried tragedy, struggles with the penetrating stares and questions from townsfolk, and comes up against an intriguing and unexpected spark with the silent cowboy and champion bull rider, Judd Black. Their wounded souls draw them together and Stella begins to realize that only in him can she find the solace she sought by leaving the bright lights of Hollywood.
RE-RIDE AT THE RODEO
Saddle bronc rider Clay Tanner is looking for a good time and the tempting little blonde who's working the beer concession at the rodeo looks like she could use one—except she turns him down. Feeling like he's been bucked off his bronc before the eight second buzzer, Clay's betting he can score if she'll give him a re-ride. But qualifying may call for more than he's prepared to give.
Dusty Morgan's nonplussed when hard-bodied cowboy Clay Tanner hits on her. She doesn't exactly have the kind of figure that attracts Texas cowboys. Besides, even though Clay's deep timbred voice sends tingles clear to her toes, he's an undependable rough stock rider and a player to boot. Though he may be what she desires, Dusty knows from experience he isn't what she needs—or is he?
SHADOW OF THE HAWK
Hawk Riley's life was in a downward spiral until his truck fell on him and he met Maggie Devereaux. And Maggie had problems. Lots of them. A stranger was out to destroy her. She was on the verge of losing her famous cutting horse ranch, Mercy Creek. And she needed help to prepare for the Wayback Grand Rodeo, her make-it-or-break-it moment. Pursued by a red tailed hawk and haunted by a persistent nightmare, could Hawk help Maggie save Mercy Creek and in doing so save himself?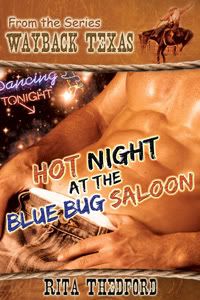 HOT NIGHT AT THE BLUE BUG SALOON
Her friends call her the Intimidator. All the fellas in Wayback, Texas are overwhelmed by her outrageous curves and sassy personality. But sexy as sin cowboy Nash Logan isn't afraid of anything. Eight seconds on a crazy-mad bull? No problem. Taming a bucking bronco? A snap. When Gina Ballew saunters up to him one night at the Blue Bug Saloon, he knows its going to take an easy hand to tame this sweet Texas lady. It's going to be a Hot Night at the Blue Bug Saloon.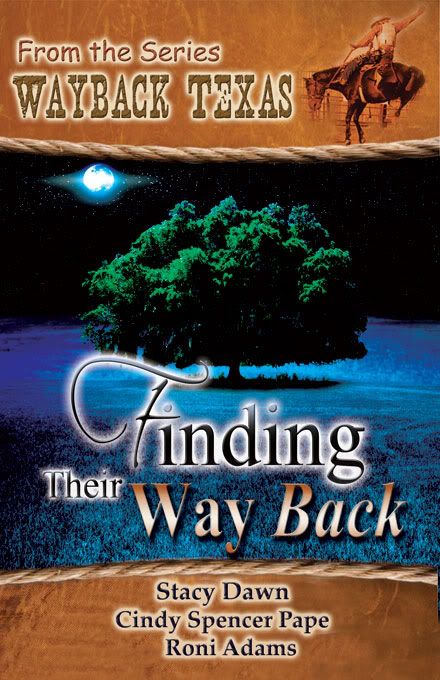 FINDING THEIR WAY BACK
When Elizabeth O'Leary meets up with the cowboy she's been avoiding for over two years, she doesn't know whether to trust her heart or her head. One tells her Grey Wulfsen just might be The One, the other tells her it doesn't matter because he'll never forgive her when he finds out what she took away with her on that one starlit night.
Free Wulfsen learned early on that rodeo relationships never last. After one wild weekend, the barrel racer finds herself married to bull rider Zane Malone. She's all set to ask him for a divorce when she takes a fall—and finds out she'll have more to remember him by than a ring. Now it's up to Zane to convince her that love can last after the rodeo's over.
Bull rider Dusty Wulfsen has been thrown to the ground by more bulls than he can remember, yet nothing caused as much pain as losing Carrie Montgomery. When she shows up in Wayback determined to have a second ride at his heart, he knows he'd be a fool to let her near him. But memories of those nights under a rodeo moon have him coming back for more.
***********************************************************************Don't forget to leave comments with #CRLwin at the end to enter to win a copy of the newest Wayback story, my very own new release, Guardian Cowboy. I'll draw a winner on 2/24 so get those entries in!