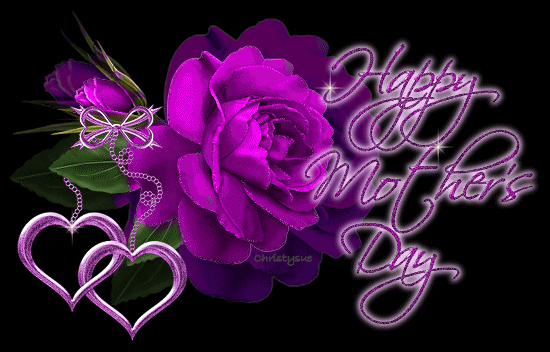 glitter-graphics.com
Happy Mother's Day to all the mothers out there. It truly is the greatest job imaginable, and the most rewarding.
It's so strange recalling that there once was a time I wasn't a mother. It feels like I've known my children forever and that raising them is what I was meant to do.
Each of my three children gave me a potted flower they grew at school and little things they made like a refrigerator magnet that said "MOM" and had my youngest's picture in the center of the O. They all made cards decorated by themselves. These are the greatest gifts. It's wonderful getting unique gifts from the heart. I treasure them more than diamonds and gold.
Mr. Man is making my favorite meal today: Fried chicken, pinto beans, corn cakes, macaroni and cheese and fried potatoes.
Gotta love it.
I hope everyone has as wonderful a Mother's Day as I.
God bless!